Meet Your Coaches
Alex "Bellinhos" Bellos
Alex writes about maths for the Guardian and is the author of two works of popular science, Alex's Adventures in Numberland and Alex Through the Looking-Glass as well as the mathematical colouring book Snowflake Seashell Star. He has also written Futebol: The Brazilian Way of Life, which was shortlisted for Sports Book of the Year, and he ghost-wrote Pelé's bestselling autobiography.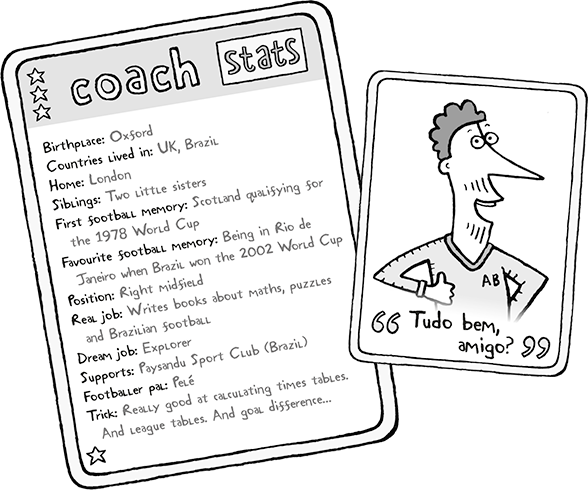 Ben "The Pen" Lyttleton
Ben is a journalist, broadcaster and football consultant. He is the author of Twelve Yards: The Art and Psychology of the Perfect Penalty and his football articles have been published in over 20 countries. He is a director of Soccernomics, a football consultancy that helps teams improve their performance.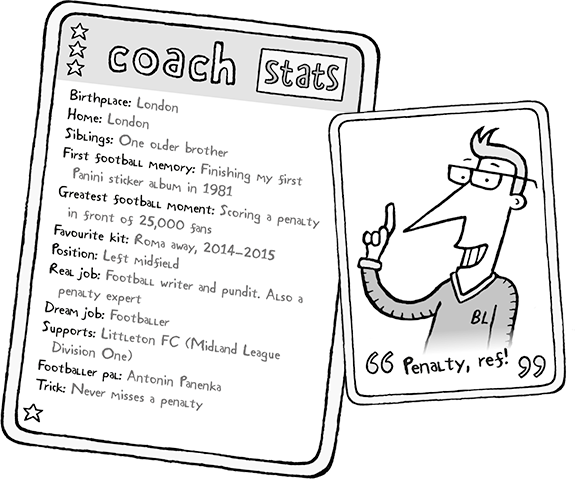 And Your Illustrator
Spike Gerrell grew up loving both playing football and drawing pictures. As an illustrator, he now gets to draw pictures for a living. At heart though, he will also always be a central midfielder.