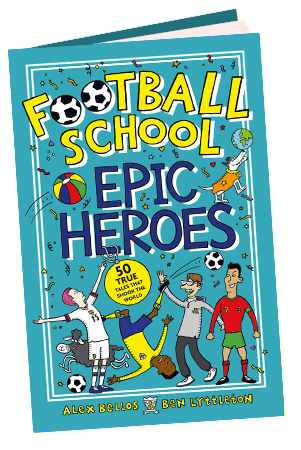 Epic Heroes: 50 true tales that shook the world
Celebrate the greatest names and teams in football history with this collection of 50 true stories.
Discover the greatest football moments of all time in this collection of 50 exciting stories, perfect for fans of Football School: Star Players. Discover the incredible stories of heroes such as Messi, Ronaldo, Klopp and Rapinoe, but also the tales of the dog that helped win the league for his team and the team who won the championship with the very final kick of the game. Bringing together the best names in the game with some truly weird, wonderful and hilarious occurrences, this book is a must-read for any young football fan.