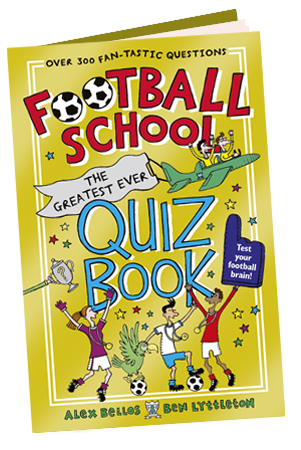 The Greatest Ever Quiz Book
Test your football knowledge with over 300 funny and fascinating questions about the beautiful game.
How much do you know about football – and the world? Test yourself and your friends with over 300 brain-busting questions from Football School. Discover questions on star strikers, crafty coaches, momentous matches and much, much more. Packed with hilarious cartoons and fascinating trivia, this spin-off from the bestselling series is the perfect way for fans to learn more about the beautiful game.