Football School Season 1: Where Football Explains the World
By Alex Bellos, Ben Lyttleton Illustrated by Spike Gerrell
Shortlisted for the Blue Peter Book Awards 2017
At Football School, EVERY lesson is about football. This book is packed with awesome true stories, real science and fascinating facts. You'll find answers to these questions and many more in chapters on subjects such as biology, maths and history:
When do footballers poo?
How do you play football on Mars?
Who is the goat?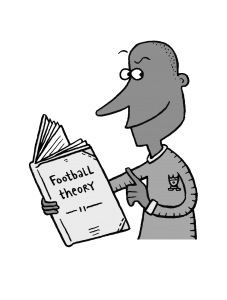 Illustrated throughout with hilarious cartoons and filled with laugh-out-loud gags this is the perfect book for any boy or girl who loves football. Your coaches at Football School, Alex Bellos and Ben Lyttleton, are journalists, broadcasters and award-winning science and sports writers. Their knowledge, enthusiasm and engaging writing make them the perfect team to teach you how to score with your head.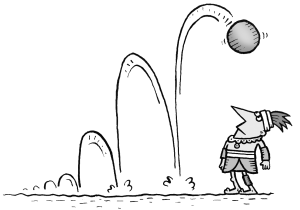 Read some great reviews of Football School Season 1:
"This book will spark a love of learning in any child who reads it. It is intelligent, inspiring, funny, and deserves a large audience!" Martyn Heather, Head of Education and Welfare, Premier League
"We love this book, it's like a Horrible Histories for football. There is nothing like it on the market….it's education through the back door – funny, cheeky and a little bit naughty!" Paul Hawksbee and Andy Jacobs, TalkSPORT
"Alex Bellos and Ben Lyttleton identified a complex problem, and addressed it with a deceptively, elegantly simple solution. How to address the growing problem of boys stopping reading, while keeping them engaged enough to tear eyes away from videogames and television and the plethora of immediate entertainment 21st century life is set up to provide? Their answer was to write a football book, in name only-football presented in an entertaining, jocular manner, as a lens through which children could examine history, science and even linguistics for the first time." Newsweek