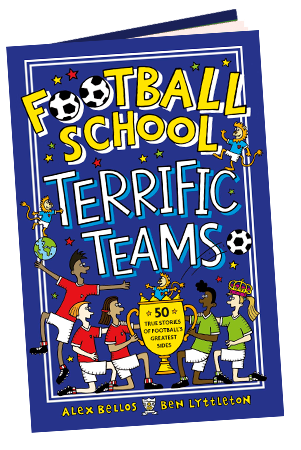 Terrific Teams: 50 True Stories of Football's Greatest Sides
Discover the incredible true stories behind the most famous clubs in football.
Find out the stories behind the most legendary clubs in football history, such as Manchester United, Real Madrid and Liverpool. Explore how these teams have overcome failure and tragedy to win leagues, lift trophies and enter the record books. Also discover fascinating facts about more unknown clubs, including the German team with a skull and crossbones logo and the most eco-friendly club in the world.